Our Location
1550 Midland Rd., Saginaw, MI 48638
Call: 989-790-2440 | Get Directions
Welcome
Our parking lot renewal is complete! You will see we no longer have curbs so wheelchairs and walkers will have easy entry. The Handi-parking is convenient and away from traffic areas.
We provide pre-funded trust services to protect your money and offer discounts for pre-arranged funeral, cremation, and memorial services.
Since 1904, We have been providing Saginaw area families a place of hope, faith and dignity to honor their loved ones. Call us to discuss your needs. We are available anytime, and can come to your home to accommodate your wishes.

Recent Obituaries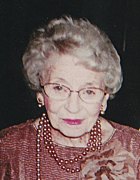 Beatrice E. Keglovitz
8/20/1913 to 12/5/2013
Community: Saginaw
Service: 12/9/2013
Passed away Thursday December 5, 2012 at Hoyt Nursing Home. Age 100 years. Beatrice was born August 20, 1913 in Ashland, WI to the late Rev. Andrew and Elizabeth (Fuhrer) Killmer, moving to Saginaw in 1922. She was a graduate of Central Michigan University and taught elementary sch...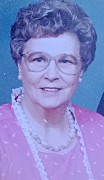 Merlien "Merk" Oehring
1/19/1925 to 11/24/2013
Community: Saginaw Township
Service: 11/27/2013
Passed away peacefully on Sunday, Nov. 24, 2013. Age 88 years. Merlien Ferone Gillis was born January 19, 1925 in Saginaw to Henry and Flista (Beck) Gillis. She married Donald Oehring in 1947. He predeceased her in 2007. Merk was an active member of St. Paul's Lutheran ...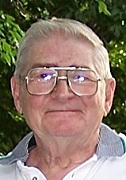 Richard Leon Palmer (Sauve)
6/1/1931 to 11/21/2013
Community: Thomas Township
Service: 11/26/2013
PALMER, RICHARD LEON (SAUVE) of Thomas Twp, passed away Thursday, November 21, 2013 with his loving wife and children at his side at Covenant Medical Center in Saginaw. Age 82 years. Son of the late Mae (Palmer) Logan and Leon Sauve of Saginaw, Richard was born June 1, 1931 in Saginaw, Michiga...
Powered by ObitMichigan.com