Our Location
1550 Midland Rd., Saginaw, MI 48638
Call: 989-790-2440 | Get Directions
Welcome
Our parking lot renewal is complete! You will see we no longer have curbs so wheelchairs and walkers will have easy entry. The handicap parking is convenient and away from traffic areas.
We provide pre-funded trust services to protect your money and offer discounts for pre-arranged funeral, cremation, and memorial services.
Since 1904, We have been providing Saginaw area families a place of hope, faith and dignity to honor their loved ones. Call us to discuss your needs. We are available anytime, and can come to your home to accommodate your wishes.

Recent Obituaries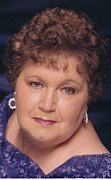 Marlene R. LaChance
9/10/1934 to 3/3/2014
Community: Saginaw Township
Service: 3/8/2014
Passed away Monday, March 3, 2014. Age 79 years. Marlene Ruth Rodgers was born September 10, 1934 in Escanaba, Michigan. She married Zephyeir LaChance on July 17, 1954. They shared 60 years together. He survives her. Mrs. LaChance attended Grace Baptist Chur...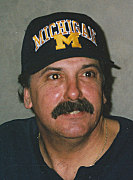 Daniel J. Feith
8/5/1956 to 3/2/2014
Community: Saginaw Township
Service: 3/6/2014
Feith, Daniel J. Saginaw Township, Michigan Passed away peacefully on Sunday, March 2, 2014 following a lengthy battle with COPD. Daniel Joseph Feith was born August 5, 1956 in Saginaw, Michigan to Ronald O. and Dolores (Galiardi) Feith, Sr. They preceded him in death. Dan w...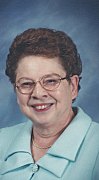 Barbara A. Novak
1/18/1932 to 2/18/2014
Community: Saginaw Township
Service: 2/24/2014
Passed away Tuesday February 18, 2014. Age 82 years. Barbara was born January 18, 1932 to the late Joseph and Rose Beyer. She married James Novak. He predeceased her February 1, 1993. Barbara lived in Colorado Springs, Colorado for 30 years before moving to Saginaw.&nbs...
Powered by ObitMichigan.com